Dear friends in Japan . . .
2011.04.20 Wednesday 10:57
Dear friends in Japan, You are brave and beautiful people. I love what you bring to us in the rest of the world. I am sure you will be strong in faith and family to bring Japan back.
日本の友人の皆さん、皆さんは勇敢で立派な人たちです。私は皆さんが世界中の私たちにもたらしたものを愛しています。私は皆さんが日本を再生するために信念を強く持って一丸となることを確信しています。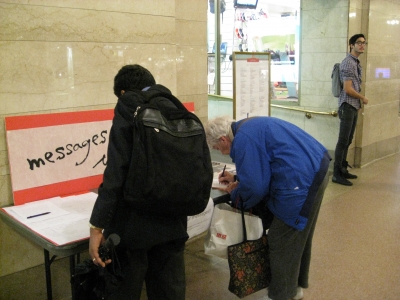 This was written by a lady who seems to be in her 70's.
You can see my work more below.
www.haruyasuyanagi.com
Copyright(c) 2011 Haruyasu Yanagi All rights reserved.