Time, Patience, Faith . . .
2011.06.01 Wednesday 10:05






Time, Patience, Faith, Strength, togetherness, Family, Friendship, Vision, Courage, May your journey back to stability bring a brighter tomorrow.
時、忍耐、信念、強さ、一体感、家族、友情、想像力、勇気、皆さんの安定へと戻る旅がより輝く明日を導きますように。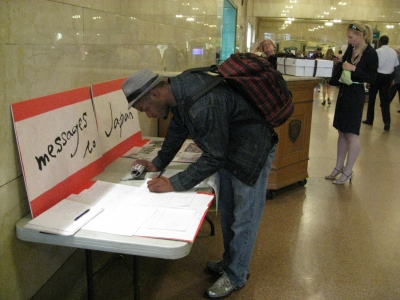 This was written by a man who seemed to be in his 20's.
You can see my work more below.
www.haruyasuyanagi.com
Copyright(c) 2011 Haruyasu Yanagi All rights reserved.